The latest in our youth violence prevention movement: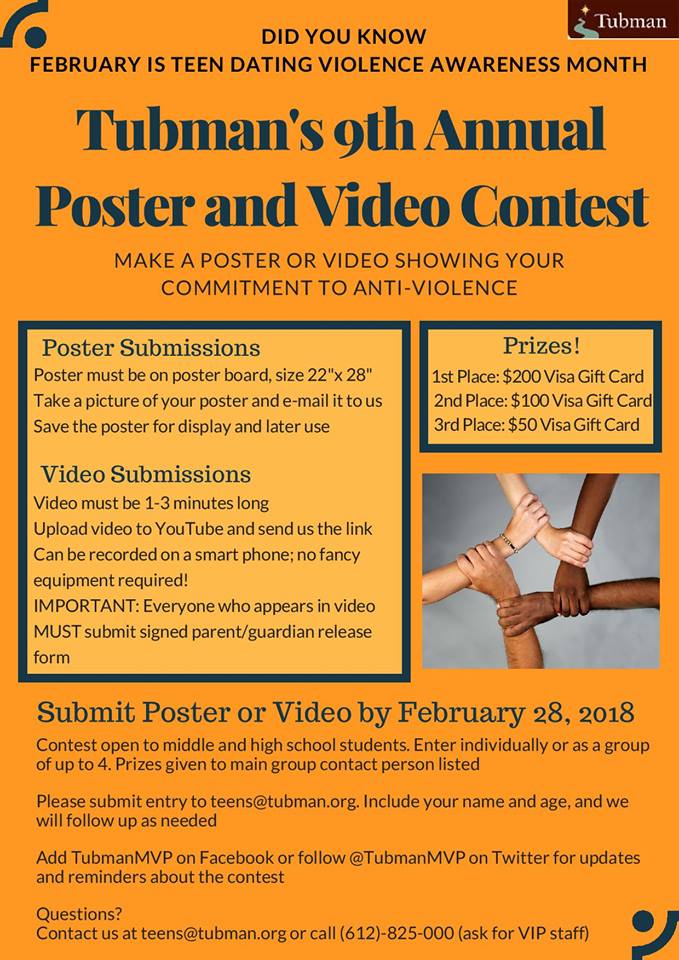 Poster and video contest reminder
Welcome! We're so glad you're here and are happy that you're a part of leading positive changes in your community to help violence. We've been active in partnerships with the schools since 1991 and rely on people like you to help keep positive changes going!