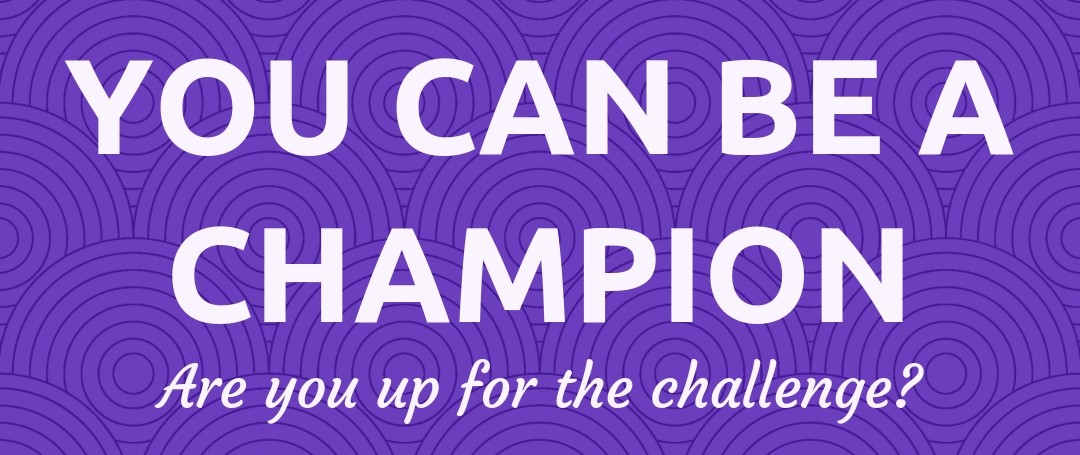 Be a Champion for Tubman this October!
Are you passionate about women's financial empowerment as a way to help survivors of domestic violence? Then be a Champion for Tubman during Domestic Violence Awareness Month!
The Allstate Foundation is a long-time champion of financial empowerment as a way for survivors to regain control over their situations and meet their goals for the future. Each year, the foundation host the Purple Purse Challenge to raise money for domestic violence organizations, and we are so excited to be a part of it this October. The nonprofit that raises the most will win an additional $100,000 from the Allstate Foundation, and there are many other opportunities to win monetary prizes that translate directly into more services for people who need them.
You can become a Champion and create your own giving page to share. The Champion who raises the most will receive this year's purple purse, valued at $350 and designed by Serena Williams.
The challenge runs from October 2 through October 31. Watch our Facebook and other social media pages for updates on the challenge and special appearances by the Purple Purse or Serena, herself (or at least a cardboard cut-out of her!) at some of our events in October.
Please visit Tubman's Purple Purse Challenge Page, join our team, and share with your friends and family. 
What impact can you make today on the life of someone in need of help?
$500 helps a victim get a life-saving Order for Protection
$250 sponsors six weeks of domestic violence support groups for eight survivors
$100 provides one night's safety, support and shelter for a young victim of sex trafficking
$50 covers the cost of a woman attending one of our goal-planning workshops
$25 provides a day of meals for a family of three staying in our crisis shelter
Today, we can help all people find the safety, hope, and healing they need.