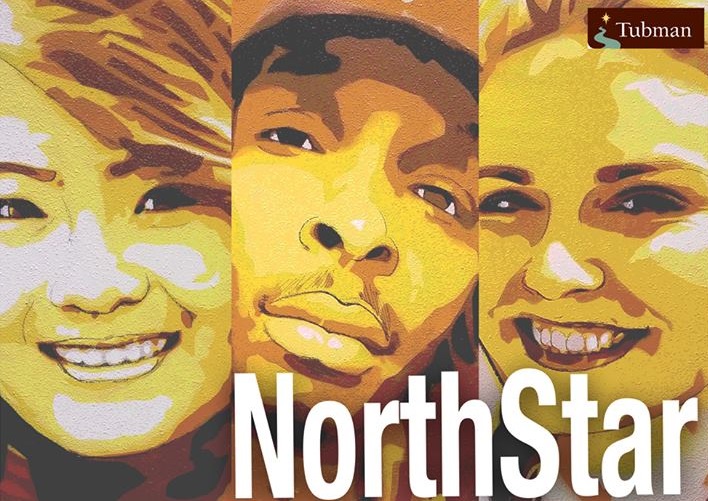 Join us for a grand opening celebration at Maplewood Mall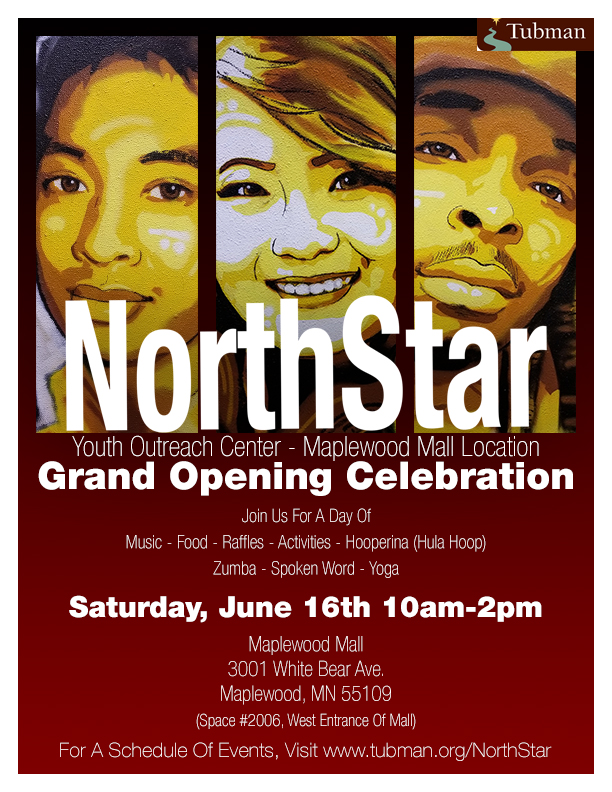 You are invited to the Grand Opening Celebration for the NorthStar Youth Outreach Center location at the Maplewood Mall.
This event, set for Saturday, June 16, will include the following fun activities: 
10 to 10:30 a.m.Yoga with Joyce

10:30 a.m. Tea Ceremony Begins

10:30 to 11 a.m. "Hey Pretty," with Maya Marchelle

11:00 –to11:30 a.m. Spoken word with Eric Tu and Sam Carlyle

11:30 a.m. to 12:30 p.m. Hula hoop workshop with Hooperina

1:30 to 2 p.m. Sampling foods with ChowGirls Catering
Z Puppets Rosenschnoz will be with us through the entire event. From 10 to 11:30 a.m., they will have a stilt walker and juggler, plus artists leading KID CITY Fun, a mix of games and "Ask a Puppet." From 12:30 to 2 p.m., they will have a Recycled Object Puppet Making Lab, where people can work with artists to create extraordinary characters out of ordinary objects. 
In addition, there will be informational tables hosted by: Ramsey County, Maplewood Police, Maplewood Library, Face to Face, and Community Action of Ramsey/Washington County. 
---
Northstar Youth Center
The NorthStar Youth Outreach Center is the first step for youth without a place to call home. All young people are welcome.
The center is located at Harriet Tubman Center East (1725 Monastery Way, Maplewood, MN 55109) and is open from 3 p.m. to 7 p.m. Mondays through Fridays.
Beginning March 2018, volunteers from NorthStar will also be available at the Maplewood Mall. Hours at that location are 8 a.m. to noon and 3-7 p.m. Monday, Wednesday and Friday, and 10 a.m. to 5 p.m. Saturday.
Youth and young adults between the ages 13-24 of all genders, and their children can access the following services:
Advocacy, safety planning and connections to a range of additional community resources
Counseling
Housing, computer lab, career and educational assistance
Food and snacks
Shower and laundry
Supplies and clothing
Creative art spaces
The NorthStar Youth Outreach Center began as a project of the White Bear Unitarian Church's social justice committee. They had a desire to partner with Tubman to help youth in the community. This volunteer-run program is dedicated to making a difference in the lives of young people.
All young people deserve the opportunity to pursue their hopes and dreams, to learn, grow, imagine and create, so they can reach their full potential. For most youth, this starts with home and family. But there are some young people who don't have a home, a place where they feel safe and secure, where there is love and support. We have youth in our community who aren't sure where they will be sleeping next week, or even tomorrow.